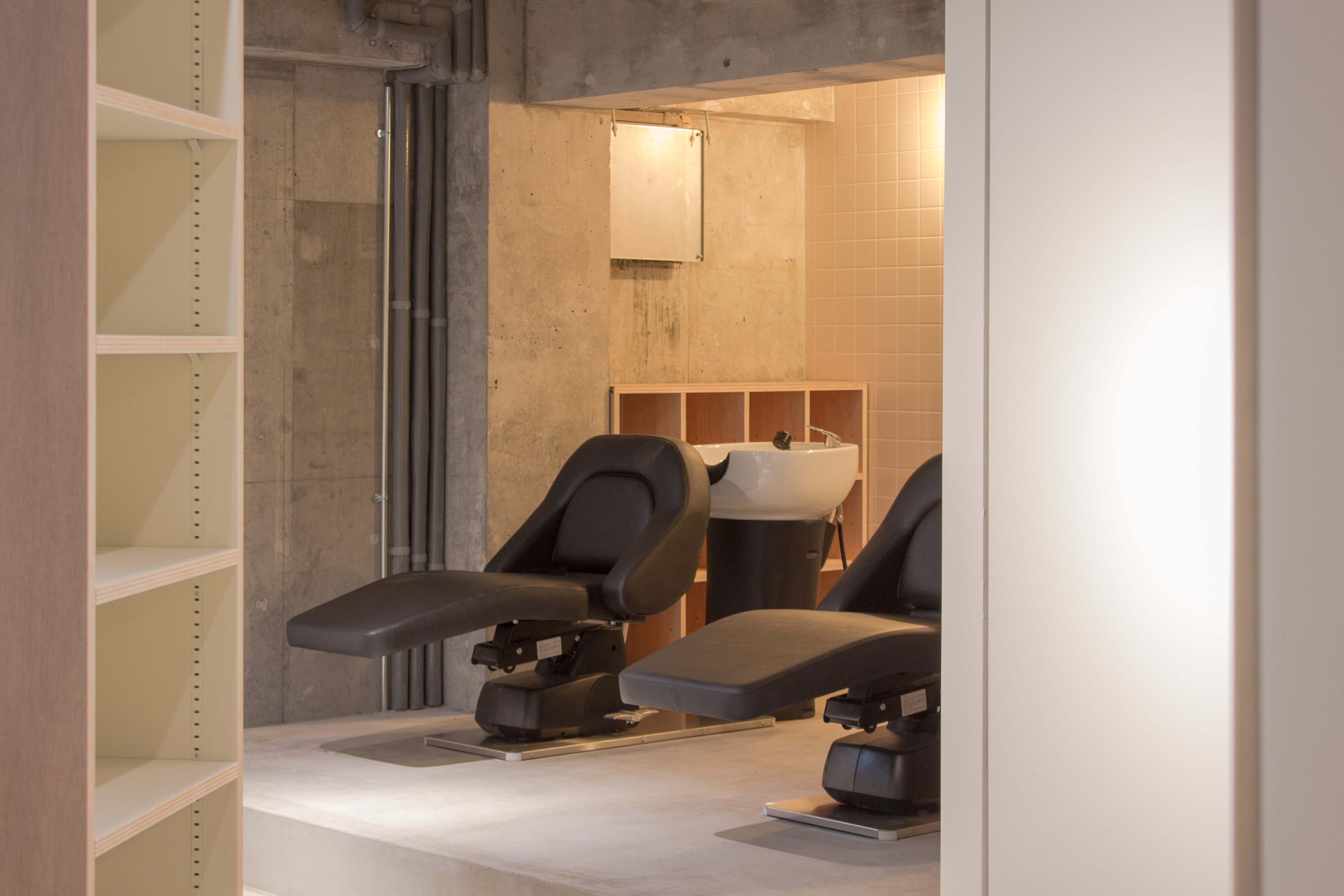 LiV Hair Salon
Designed a beauty salon located a few minutes walk from Kichijoji Station.
One of the owner's requests was for "future expandability. As a general composition of a beauty salon, a plan that divides the space into the entrance, counter, cloakroom, shampoo space, staff room, mirror + chair is the best plan to secure the set surface efficiently.
However, this project, which is small in area and cannot secure the amount of wall space, is not the best solution for "expandability", so we proposed a beauty salon with a movable mirror unit that includes the function of a cloakroom counter. Other than the shampoo space, studio room, and toilet, the space is kept as neutral as possible, and it does not have a clear two-dimensional form, where the character is created by adding movable units and laying them out on their own according to the shop's operating conditions.
---
Location:Kichijoji,Tokyo,Japan
Total Floor Area:60㎡
General Contractor:Hakori
Photography:Hideki Makiguchi(2-10)